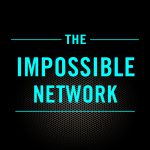 Cancel Corona is the new initiative from philanthropic giving app, Momentum. We just interviewed our past guest Nick Fitz on his team's amazing Cancel Corona initiative.
Nick explains how he and his team have quickly pivoted to build out the web app to enable anyone or any brand to use the platform to generate purposeful Covid donations based on what people are not spending during Covid19.
'Millions are losing work, kids are going hungry, and coronavirus cases are rising. At the same time, we're collectively spending billions less by not commuting, not eating out, and not going to bars and canceled events. Let's put that extra cash to work.
See how much you're saving, then easily donate to help those most affected by Corona.'
About Nick and Momentum – Learn more on our first interview
Momentum app co-founder and CEO Nick Fitz is disrupting charitable giving.  Born in Washington DC, raised in a reform household, to socially conscious parents, Nick learned values "around justice and giving back" from an early age.
Serendipity brought him together with his founding partners Ari Kagan and Ivan Dimitrov, to develop the Momentum app. It was the moment they realized there was no simple way to bridge the gap between people's willingness to donate and their actual ability to make a contribution.
Nick and I discuss the genesis of the app, how it's disrupting the philanthropic giving sector, empowering users to give in a simple, frictionless manner and overcoming the barriers most people face when wanting to give by enabling good intentions to result in giving actions and behaviors. The app lets you arrange automated small-dollar donations that are triggered by ordinary moments or events that relate to how you live your life.
Nick discusses how the app could develop, and we cover the broader challenges facing the $400+ billion philanthropic sector ( US ), the systemic societal challenges, and the need for wholesale tax reform. Nick discusses advocacy, optimism, the evidence-based social good movement, and the value that NGO's add, in ways that the government can't. The importance of supporting independent organizations that can influence changes in government policy.