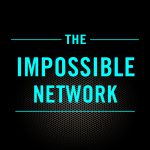 Guest overview
Anyone that's ever embarked on a creative task or endeavor, will probably have experienced procrastination. It's a feeling and behavior that is loaded with guilt and negative emotions. However, I've always had a gut feeling that procrastination or delay can result in better creative outcomes or even something serendipitous. That's why I was looking forward to meeting this week's guest – the Chicago born, Brooklyn based, award-winning Author, journalist and sometime procrastinator, Andrew Santella.
Andrew's most recent book Soon: An Overdue History of Procrastination, from Leonardo to Darwin to You and Me, is a well-researched, intellectual and witty exploration of the subject of Procrastination. Note from Andrew- this is not self-help or how to cure procrastination book!
As a writer for such publications as GQ, Slate, and the Atlantic, Andrew explores everything from the definition and practices of procrastination to the habits and outcomes of famous historic procrastinators such as Da Vinci, Benjamin Franklin, and Darwin. It's a must-read for any self-confessed procrastinator.
Without delay, I hope you enjoy this episode with Andrew Santella.
What we discuss
In this episode we discuss:
The impact of Andrews upbringing on his procrastination

The feeling of not doing enough and the shame associated with it
The guilt creator of the Crucifix and the Clock
The radical course of selecting to study English

at university

Procrastination as an affliction or a tactic
Darwin's conflict, ambivalence, and

discipline

DaVinci's curiosity, distraction, and procrastination
His focus on understanding how procrastination makes us feel, and why
Procrastination and serendipity
The balance of cranking out work vs delaying due to gut feel
The concept of self-handicapping to protect your self-image
We even touch on free will
Whether we need to embrace and discuss procrastination in education
The pejorative associations with procrastination
What he'd do with the keys to White House
His principles
His hard choices
His inspirations
The book he recommends
His impossible advice
Saint Expedite
The guilt of getting right with God
Aristotle's Akrasia theory
Connecting on Social

Links in show
Soon: An Overdue History of Procrastination
Steven Johnson – Make decisions that matter
Ryder Carroll – Bullet Journal