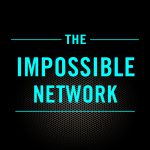 First the Podcast, we loved
ADAM BUXTON INTERVIEWS BILLY CONNOLLY 
Adam Buxton, the other half of UK comedy duo Adam and Joe; talks with legendary Scottish comedian, actor, musician and artist Sir Billy Connolly. This in-depth exploration of Billy's life and memories is both life-affirming, humorous and moving, as Connolly recounts the heartbreaking final conversation he had in person with the late, great Robin Williams before the latter's death in 2014. Find some time for this one.
In light of the tragic accident and loss of basketball legend Kobe Bryant along with his daughter Gianna and the other seven victims, we recommend listening to Cal Fussman's interview with Kobe from 2018. It's a wonderful insight into the mind of this exceptional athlete and leader and it reinforces what a loss
https://www.calfussman.com/podcasts/2020/1/28/kobe-bryant-remembered
We found this online 
YUVAL HARARI'S BLISTERING WARNING AT DAVOS 
In case you missed author and historian Yuval Noah Harari delivering a stark and blistering warning to the great and (not so) good at last week's World Economic Forum at Davos you need to read or listen to his talk. He set out the immediacy of the three biggest existential threats to humanity this century, Nuclear Warfare, and Ecological Collapse and why Technology risks dividing the world into wealthy elites and exploited "data colonies" where digital dictatorships develop the ability to hack humans. You won't read or watch a more explicit and dystopian vision of what could lie ahead.
Recommended to us
YOUR LIFE AND NETWORK EFFECTS
What city you live in. Who you date or marry. Which job you choose. What clothes you wear.
We all think we make these choices ourselves. It certainly feels like we're in full control. But it turns out that our choices — both in our startups and in our lives — are more constrained than we think.
The unseen hand in them all is the networks that surround us and the powerful math they exert on us. You'll need some quiet time and focus for this extensive and thought-provoking piece
Film of the week
FOR SAMA
It's Oscar's Season. If you have not seen For Sama, please try. This documentary has just received an Oscar nomination. It's a unique piece of work that shines a light on Aleppo in Syrian and gives an insight into the brutality of this horrific war.
This deeply human story deserves to be widely seen and shared, so please try and find some time to watch and share.
For our American listeners check it out on PBS, and for those outside the US, I am sure it will be getting indie screen time and appear on Netflix soon.
Social Impact
SMART CITIES
This more utopian vision of what a Smart City could become from visionary novelist, activist, and theorist Cory Doctorow in the Guardian. "Smart city" is one of those science fiction phrases seemingly designed to make you uneasy, like "neuromarketing" or "pre-crime". It's impossible to be alive in this decade and not find something unsettling in the idea of our cities becoming "smart". In this article, he makes the case for cities in which you are the sensor, not the thing being sensed.
Finally last week's guest
This Week's Guest – Arno Michaelis  
https://podcasts.apple.com/us/podcast/the-impossible-network/id1454485051?i=1000463205149
Born in Milwaukee Wisconsin, Arno Michaelis grew up in a caring loving family but the combination of being told he could achieve anything while witnessing his artistic mother's suffering from dealing with her husband's alcoholism drove him to bullying and vandalism at school; to by age seventeen, becoming deeply involved in the white power movement and a founding member of what became the largest neo-nazi skinhead organization in the world. For years he followed the path of violence until he was confronted at a McDonald's checkout by elderly African American lady with a smile and pointing at his swastika tattoo – "Saying that is not you, you are better than that"
That moment started his path to redemption.
This is a two-parter.
Part One Arno recounts his early years and his descent into violence, and how a mass killing at a Sikh temple in 2012 led him to form a bond with Pardeep Singh Kaleka, whose father was murdered in the temple by a white supremacist gunman in a Milwaukee suburb. The gunman who killed Pardeep's dad and five others was a member of the white power group that Arno had founded years earlier.
Part Two we cover Arno's path away from extremism, his recent book with Pardeep Singh Kaleka -The Gift of Our Wounds, the work he is doing to promote the practice of peace, traveling, speaking and working with all kinds of reformed extremists to confront hateful ideologies through storytelling, fearless creativity, and compassion.
I hope you are inspired by the kindness, gratitude, and compassion of Arno Michaelis
That's all for now.