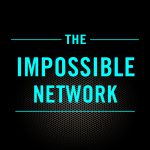 In this second series of clips, we share more of our guest's reflections.
Partner at Pentagram, Emily Oberman Episode 53, discussed the importance of cultivating a distinctive character. Enjoy her answer.
When we met Michael Ventura, Founder of Sub Rosa, Episode 4, he explained his model for Applied Empathy – we can all benefit from this.
We asked Dr. Merritt Moore, Episode no 14, the word class ballet dancer and quantum physicist about how she broke through cultural and societal conventions and barriers using a personal mantra.
Roberto Rabanne, Episode 50, the 60/70's photographer of rock and roll icons reflected on the parallels of the world today to the countercultural movement he experienced in the 60's.
Finally, Author of the Bullet Journal, Ryder Carroll Episode 9 discussed the importance of understanding passion curiosity and purpose. Much wisdom.
All the best in 2020 everyone.