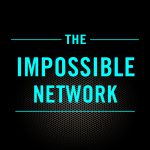 Guest Overview 
Massachusetts born, a psychiatrist father and minister mother, drove his ambition to be a priest, but evolved to be an actor, musician, author and expert on the ethics of Artificial Intelligence is this week's guest John C Havens. oh he's also a wicked harmonica player –
John is currently the Executive Director of The IEEE Global Initiative on Ethics of Autonomous and Intelligent Systems (A/IS). Over the past three years, The Initiative produced Ethically Aligned Design, a free, creative commons book over 250 pages long written by 600 global experts created to ensure A/IS honors human rights and end-user values while prioritizing human wellbeing and ecological sustainability. John is the author of Heartificial Intelligence: Embracing Humanity to Maximize Machines, a frequent contributor to Mashable and The Guardian, a former EVP of a top ten PR firm, founder of a non-profit called The Happathon Project, and a former professional actor for over fifteen years. You can find John on twitter @johnchavens.
John's views are his own on the show and don't necessarily represent and formal positions of the IEEE.
In part one of this 2 parter, John and I discuss his upbringing, parental impact, the role of introspection on his journey and his early experiences acting alongside some of Hollywood's finest.
In part two we will dive deep into the ethics of AI and John's vision for a more sustainable future society.
I hope you enjoy Part One and insight into the vision, passion, and faith of John C Havens.
What we discuss
His early years
Growing up overweight
His father's impact
Introspection
Cathartic impact of music
His relationship with Christ
Following his parent's guidance
Worth and love
Play and acting in early development
Attending a Christian college
On recognizing truth and love
Empathy and kindness
The influence of a theatre professor
Attending Williamstown Summer theatre
His explanation of the craft of acting
Steel Pier
How he became involved in IEEE and developing AI Code of Ethics
Asimov's Laws of Robotics
Follow on Social 
Links In The Show