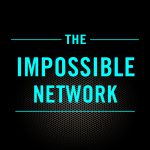 Guest overviews
The Migrant Kitchen is a special Covid19 episode.
Recorded over Zoom, I interview Nasser Jaber, the co-founder of The Migrant Kitchen who's team is currently delivering 50 thousand free meals a day in NY and NJ to feed the families of those impacted by the Covid-19 crisis, including local healthcare workers on the front line in and around the city.
Joining us is Israa Nasir – a clinically trained psychotherapist with experience of working with minority communities in NYC and treating their cultural and immigration-based challenges, anxiety issues, traumas, and the stresses people are suffering as this crisis unfolds.
We cover the amazing work Nas is doing, the logistical challenges they face daily, in this disaster relief program, the complexity of sourcing, preparing, cooking, and delivering under CDC guidance and social distancing standards, and his go fund me campaign,
We also cover the issues facing the food insecure communities, and the social injustice of the current food supply chain and the broader social issues this virus has exposed.
and his personal experience of dealing with and overcoming his own mental health challenges growing up in occupied Palestine.
Israa discusses the work she is doing to confront the stigma in Asian communities and some of the mental health challenges they face, how the virus has equalized the calls for help, and the impact on frontline workers. She also expands upon cultural and generational taboos around mental health and anxiety and the changes underway.
We also discuss the mental health issues facing people working in restaurants and kitchens and the exploitation of people of color, undocumented workers and gender-based bias
Due to some connection issues at around the halfway, there are some sound glitches for a minute or two but we have left them in as the sound returns to normal just after.
I hope you are inspired and moved to support the great work of Nas Jaber and Israa Nasir.
They discuss the positive changes in mental health literacy and changing attitudes resulting from the Virus,
Social Links 
Instagram – The Migrant Kitchen 
Links In the Show