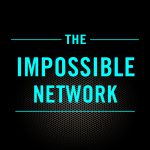 Guest Overview
North Brooklyn Farm was founded by Ryan Watson and Henry Sweets. Serendipity brought them together, unified by their vision of the power of urban farming to improve the health of local communities, they spent seven years nurturing and building North Brooklyn Farm, on the banks of the East River in Brooklyn, nestled under the Williamsburg Bridge.
This extraordinary Oasis, a gathering place for the local community amid the New York metropolis, recently closed due to the real-estate development. However, in this two-part episode, we discover that Ryan's vision remains evident in the role and need for urban farming.
In Part One, we discuss Ryan's upbringing, education, and what influenced him to walk away from a career in Corporate Law to pursue his love or agriculture and farming, and the genesis of North Brooklyn Farm and its growth.
In part two, Ryan and I discuss his experience and learnings from running an urban farm and community gathering space for seven years and the impact North Brooklyn Farm had on the community in Brooklyn. We discuss his current rural farming adventure at Wild Russet Farms in the Catskills of NY State, how a new generation of millennial farmers could create a more sustainable future beyond industrial agriculture.
In this honest and wide-ranging discussion, we also cover his views on Education, technology, curiosity, risk-taking, failure, persistence, work ethic, values, and the future.
I hope you enjoy the contemplative perspectives social impact, and community-minded spirit of Ryan Watson.
What we discuss:
Growing up in Venice Beach California as a single child in a part Jewish and Catholic household.
The differing roles of his parents and the influences.
His fathers affect his work ethic, leadership skills and being in the Zone.
The diversity and world view that developed from his Jewish and Catholic parents and befriending Cuban and Mexican friends.
Studying political science at UCLA.
Taking a Year out to travel.
Working at an office at UCLA and not resonating with office work.
Joining the campaigning team for the Obama campaign in 2008.
Teaching in Korea.
His discovery of his love of growing vegetables and peace and splice on gardening.
After traveling he returned to New York amidst the financial crisis to study law and his LSAT's and finally to hit a breaking point.
The value of having legal training.
The realization of the burden of having a student debt and how that would tie him down.
Getting the book the $100 start-up to focus on his venture and his uncle's support for his ambition.
New York's culture for community gardening and taking over vacant lots and community activism especially in Greenpoint.
His early experience of working in community agriculture in Greenpoint.
Quoting his job in 2012 to start his agriculture journey and getting invaluable training at Battery Park Urban Garden.
The serendipity of meeting Henry Sweets and having a joint vision for what a farm in the community should be as part of the social fabric of a city.
The Two Trees RFP and being selected.
The experience of running North Brooklyn Farm and the impact on the community.
North Brooklyn Farm and the future location?
The future of Wild Russet Farm
Links to Social
Links in show