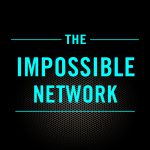 Guest Overview.  Gordon Young –  co-founder of The Drum, Europe's largest and most awarded marketing website and magazine.
Since launching his first print publication as a schoolboy in Glasgow, Scotland, Gordon's impossible creative journey has taken on a path of increasing media influence, scale and reach.
Driven by the core belief that marketing has the power to change the world Gordons journey is far from over.
In this episode, Gordon and I discuss his early journalistic exploits, his mother and father's' parental influence and his passion for publishing.
He shares his perspective on risk-taking, the role of technology and creativity in western education and the imperative to prepare and protect against the threat of AI and China's advancing technological progress, and the future role of government in a rapidly changing world. Gordon also discusses marketing's role in business and society, the sanctity of journalistic free speech, and his view of social justice and activism.
Of course, Gordon discusses serendipity, change, risk, failure, partnership, and his "impossible ' advice for ambitious people who wish to follow a similar path.
After finishing the episode, we jumped back in to discuss The Drum's Chip Shop awards – awards that celebrate pure, unadulterated creativity.
I hope you enjoy this wide-ranging discussion with Gordon Young.
What we discuss:
His entrepreneurially influenced upbringing.
How disruption and innovation started early for Gordon
Skipping formal education to leap into media entrepreneurship straight out of high school
His early experience of contract publishing
His expansion to launch the Glaswegian
His thoughts on University and risk-taking when young
His view on the evolution of education and skills
His view of AI developments in China
The West's imperative to focus on education and creativity
How we should be thinking about  the future of Government as an institution based on the pace of change
His idea for a new political party
Why marketers have the best skill set to make sense of the new world order
How the Drum expects their readers to drive it
The channels they are building to debate and understand it
The dangers and the opportunity for western democracies
The future role for the Drum and its reader-driven empowerment mission
His broader definition of marketing organizations
How serendipity impacted him
How Brexit will impact on the UK
His optimism for the UK
His principles
His hardest choice
His impossible advice
And the Chip Shop Awards
Where to find on social
The Drum
Youtube
On Instagram
Facebook
Links in show
Alibaba Hotel of the Future

https://www.pcma.org/alibaba-future-hotel-opens-hangzhou-artificial-intelligence/

Gordon's Recommended Book –

The Gruffalo

– Julia Donaldson
Terrel Stowers and Corba Drum Performers

https://www.cobraperformingarts.org/