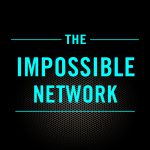 Brand Strategist – Phil Adams – TL:DR – If you're short on time and want some hear Phil Adams's life lessons and the work he is doing to reimagine democracy, then here are 7 minutes of soundbites. If you have time on a run, cycle, or drive, check out the entire episode. I promise this will be time well spent. Now here's my ask of you. If you enjoy the show, please follow us, like us on your fav podcast player, and subscribe on YouTube as it helps us grow our audience. Now over to Phil
Overview 
My guest this week is Phil Adams. Phil is an Edinburgh-based independent brand strategist, consultant, writer, and documentary filmmaker. 
I briefly crossed paths with Phil in the mid-90s at the legendary Edinburgh ad agency Leith. 
Phil is not your average ad guy. The fusion of his engineering first principle problem-solving ability with high emotional intelligence and an intuitive ability to simplify complex makes him a masterful storyteller. This manifests in his day job by helping businesses get their story straight to ensure their brand does justice to their vision and their culture and outside of his day job through his documentary filmmaking, where he's delivering powerful stories of radical democracy in action to inspire belief that we can as citizens deliver excellent outcomes on even the most complex political issues.
We cover a lot of ground in this episode, from his insights into strategy, creative ideas, the type of people to hire, and cultivating opportunity, to his perspective on AI, his views on democracy and how we reimagine capitalism as well as the Shakespearean power of Freddie Mercuties lyrics. 
 I doubt anyone listening to this episode will not walk away feeling uplifted and with a broader perspective on the world. 
Now over to Phil.
Social Links 
Links in Show
Gordonstoun School Motto  'Plus est en Vous' 
Constituency Development Funds 
Robert Heath -The Hidden Power of Advertising: How Low Involvement Processing Influences the Way We Choose Brands