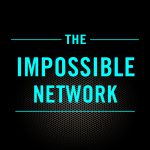 Guest Overview 
Futurist and humanist Caroline Chubb Calderon thinks a lot about what it will mean to be human in the age of intelligent machines, genomic and robotics, and why we must reimagine the future of humanity.
In light of the Covid-19 pandemic, her perspective is vital if we are to understand the future role of economies, work, leadership and humanity, and to prepare ourselves for a world of exponential disruption and uncertainty.
This might be the most important interview we have conducted so far. Please share.
What we discuss
Caroline discusses what the virus is telling us about the future of work, and the economy, and how to reprioritize human wellbeing.
She discusses the parallels with what AI is challenging us to do.
Caroline explains the change cycles we are in. Moving from the 'big squeeze' into 'the reckoning phase' and the new reality for leaders to lead the emotions of teams, let feelings of discomfort guide us through the core human emotions of fear, anxiety, trust, and love.
Caroline explains why the future needs courageous leaders and why courage requires vulnerability ( defined as uncertainly, risk, and emotional exposure).
She discusses why we must all focus on developing our uniquely human capabilities of compassion and social-emotional intelligence and creativity.
Caroline then discusses the big shifts that are at play
How might we imagine the future of economies
The acceleration of AI genomics and robotics – How we make them ethical. And the worm needs to be done by leaders and questions whether this work is being done.-She argues that the humbling nature of the virus creates an opportunity for a global conversation
The shift away from globalization to more local economies from supply chains and farming
The emphasis on human wellbeing on leaders agendas
Greater emphasis on existential crisis mitigation
This is an important discussion so please share with whoever you can.